Wello iPhone case monitors your heart rate, temperature, and more
Wello iPhone case monitors health signs to help you get fit and stay healthy.
Published Thu, Mar 6 2014 11:30 AM CST
|
Updated Tue, Nov 3 2020 12:18 PM CST
Fitness tracking devices are very popular today with a number of companies offering wearable devices to track your vitals. Many of these devices are wearables in the form a of a watch with embedded sensors. If you are the sort of person that doesn't like to wear watches, but you want to monitor your health Azoi has a case for your iPhone that might be perfect.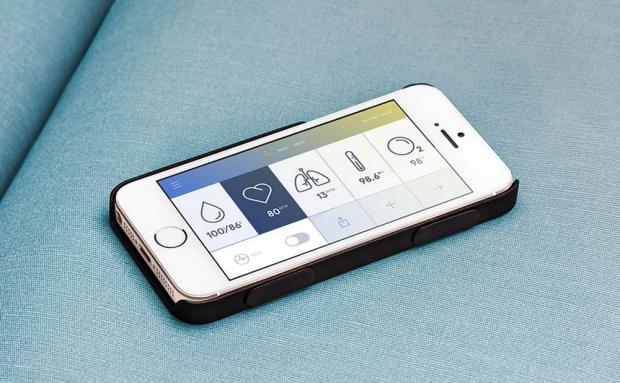 The case is called the Wello and it works with sensors to monitor your health functions and present them via an iPhone app. The case can measure your blood pressure, ECG, heart rate, blood oxygen, temperature, ling function, and more.
It appears that the smartphone case doesn't offer you statistics in real-time; you have to stop and hold the case for it to work. There are sensors embedded on the case that gather your data. The case also supports remote access allowing family members or others to keep an eye on your statistics.
The Wello case isn't exactly cheap at $199. You can pre-order it now and there is a version of the case for the iPhone 5/5S and iPhone 4. It's unclear if the case comes with all the sensors for capturing all the possible data. I don't believe the device can record blood pressure and the amount of oxygen in your blood without dedicated accessories, but none are mentioned.
Related Tags