Ancient virus found in Siberia has been brought back to life
30,000-year old virus has been revived by scientist, leading experts to believe melting polar ice could unleash more ancient viruses upon us.
Published Tue, Mar 4 2014 5:42 PM CST
|
Updated Tue, Nov 3 2020 12:18 PM CST
Giant single celled organisms that thawed out from arctic ice and took over mankind use to be a thing only heard of in low-budget, b-grade movies from the 60's and 70's, but the reality is that large viruses frozen in permafrost is a very real reality. Recently, scientist thawed out a block of 30,000-year old permafrost and allowed any viruses that survived to infect the cells of amoebas.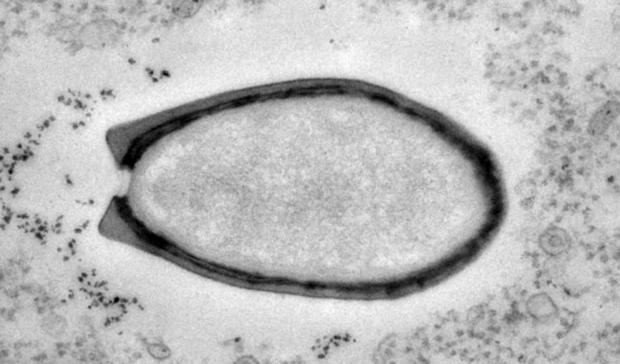 The amoebas used in the study were also a strain found in 30,000 year old permafrost that were reanimated by researchers. When combined with the viruses, the amoeba cells burst, or what is called cellular lysis. When inspected, the burst cells contained a virus that was one of the largest ever discovered and is very similar to a previously discovered ancient virus named Pandoravirus. Due to the similarities and its jug like shape, the new virus was named Pithovirus after a type of amphora used by Pandora.
The Pithovirus contains a genome of just 600,000 DNA bases which is small in terms of modern-day viruses. Extra space inside the virus is consumed by proteins that are needed for the virus to begin replication. Additionally the Pithovirus is only able to encode 467 proteins which is much less than any other giant virus ever discovered.
Related Tags