MWC 2014 - SlimPort is one of those technologies that change up the game in a very good way, and now Analogix has raised the bar even more. At the 2014 Mobile World Congress, Analogix demoed its new SlimPort 4K line of devices that lets you take a 4K enabled phone like the Google Nexus 7 and stream the display onto a 4K TV in real-time with no apparent latency at all. This makes for a seamless gaming experience, something no one else has been able to do until now.
Johannes Knapp was on hand today to take a first hand look at the new SlimPort 4K technology, and as you can tell from the video above, SlimPort 4K is no joke. Over the years, many have tried to bring a latency free smartphone gaming experience to the big screen, but no one has managed to nail it as perfectly as Analogix has.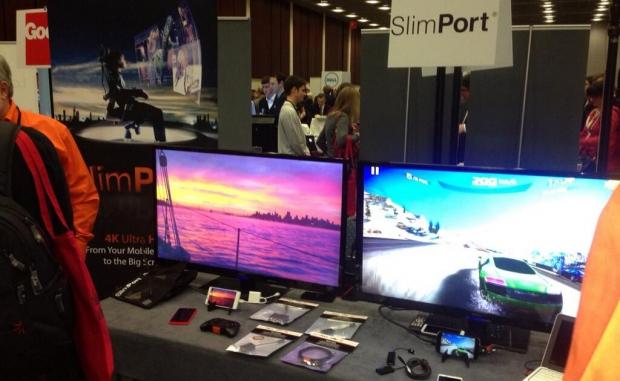 This also allows users to stream 4K video from their phone or tablet directly to their 4K TV, a handy feature for someone without a 4K streaming device. This video marks the end of our on-site MWC 2014 coverage, but Johannes will be back in a few weeks with live coverage from CeBIT, so stay tuned to TweakTown for that!