For quite some time now, scientist have known that the earth is over 4 billion years old, but just how old exactly has been a mystery with little evidence to back up claims and theories. Today scientist announced that the oldest fragment of the Earth that has ever been found has been discovered in the Jack Hills mountain range in Western Australia.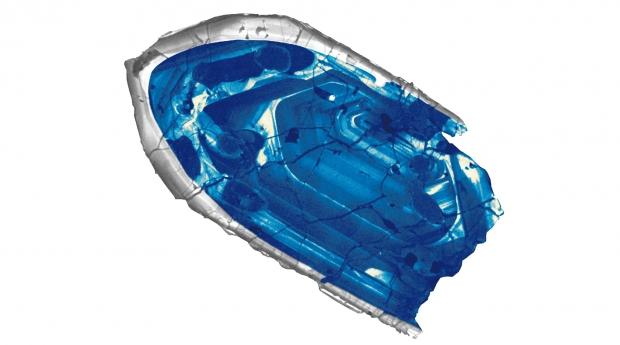 The Gem is a fragment of Zircon that formed just 100 million years after the meteor impact that caused part of the earth to be ejected into space and formed the moon. This means that the zircon fragment pictured above is a mere 4.375 billion years old, making it the oldest piece of the earth ever uncovered. The age conformation came from the University of Wisconsin, Madison where John Valley and other researchers used atom-probe technology to count the individual lead atoms within the sample. This method allows scientist to accurately date geological samples with absolute confidence in the results.
Previously, a method involving counting lead isotopes was used to date the samples, but proved to be inaccurate as lead can migrate from part of the crystal to another over hundreds of millions of years causing the originating source to have an apparent older age than it actually is. The new atom-probe method is much more accurate and researchers say that it proves the chemical records inside these zircons are trustworthy.