Ericsson and Philips unveil LED streetlights with broadband connectiv
Philips green LED streetlights have space for Ericsson mobile broadband hardware inside to reduce clutter and expand broadbanc.
Published Mon, Feb 24 2014 11:47 AM CST
|
Updated Tue, Nov 3 2020 12:18 PM CST
Ericsson and Philips have announced that they are teaming up on a new project that brings green LED lighting to streetlights and helps mobile providers to expand mobile broadband within a city. Ericsson calls the system Zero Site and the idea is to help cities reduce clutter while offering expanded access to broadband around the city.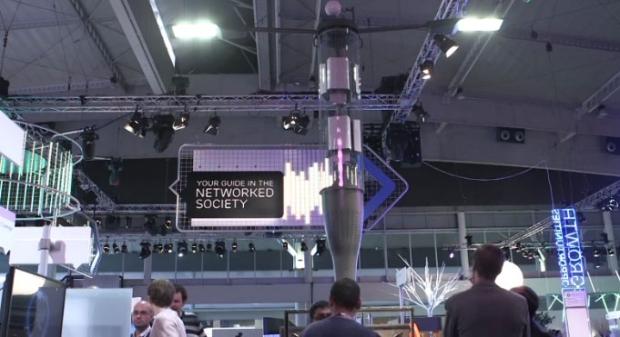 Philips is providing the green LED streetlights for the plan and the poles used have space inside to support Ericsson cellular networking hardware. Philips says that the city can help offset the costs of installing green LED streetlights by selling or renting the space for networking gear to a wireless provider.
The streetlights will help the city reduce electricity usage significantly with a large rollout. Philips says that the lights can provide a power savings of 50 to 70%. Power savings of up to 80% is possible with smart controls according to Philips.
Ericsson President and CEO Hans Vestberg says, "This is a tremendous solution using ICT and partnerships to address the megatrend of urbanization. City populations are increasing at the rate of 7,500 people per hour, but our world is not geographically expanding. Meanwhile, our ConsumerLab research shows that internet connectivity is one of the top five factors for satisfaction in city life. This Zero Site solution is the kind of innovation that offers a way for people to succeed in the Networked Society."
Related Tags