phFor many years now, flash memory manufacturers have been working hard at shrinking USB drives down smaller and smaller, and today Team Group announced the launch of a new ultra-small compact flash drive that is truly the size of your thumb. The new C134 Compact Flash Drive measures in at just over 24mm x 12mm x 6mm in size and weighs only 3.4-grams, making it one of the smallest thumb drives on the market today.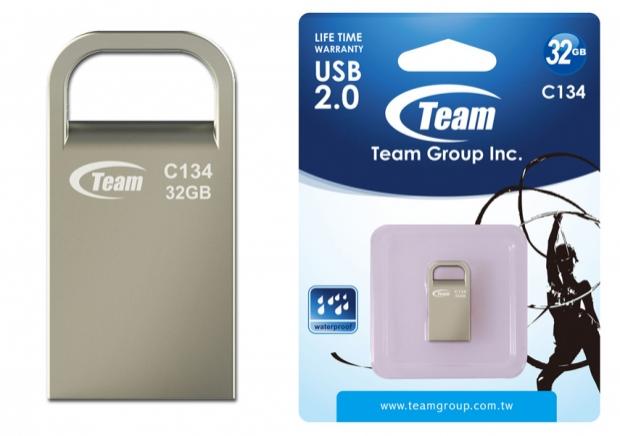 The extremely small size of the C134 makes it ideal for use in applications where a traditional thumb drive could easily get bumped and broken off, or where a very small profile is ideal for discrete operation. The new C134 is available in capacities from 4GB up to 32GB, and is encased in an all metal, gold-anodized zinc body.
"The compact size allows it to stick closely to other lightweight mobile devices while in use, so that it will not interfere or become an obstruction when using two USB devices or when carrying or moving the device.It prevents unnecessary space wastage and avoids possible collisions due to the excessive body size. It also echoes perfectly with the design concept of Ultrabook and tablet PCs, working impeccably together," said Team Group in a statement.