Is Dead Rising 3's new 13GB DLC patch simply too much?
Dead Rising 3's latest patch is a hefty 13GB, over half the size of the entire game itself.
Published Jan 20, 2014 11:33 PM CST
|
Updated Tue, Nov 3 2020 12:19 PM CST
1 minute & 24 seconds read time
If you were to download Dead Rising 3 from the Xbox Games Store, it would be around 30GB to download. This sounds huge, but we're in an age of massive games - and this comes as no surprise. But massive DLC? No.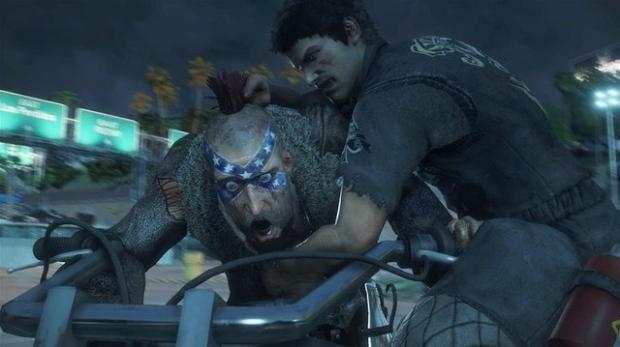 Dead Rising 3's latest patch weighs in at 13GB, which is just massive. This represents 56% of the full-size game itself from the Xbox Games Store, which I think is ridiculous. Dead Rising 3's Executive Producer, Josh Bridge, explains that Capcom Vancouver, the developer behind the zombie title, has been "actively engaging and monitoring fan feedback" in regards to bugs and issues in the game, since it dropped in November 2013.
Capcom Vancouver then brewed up the 13GB patch "in reaction to everything we could find." The patch is 100% mandatory, so you need to download it, or you won't be able to play it with an Internet-connected Xbox One. The full list that the patch covers is for your convenience, below:
Content for DLC episodes 3 and 4 added as part of this CU.

Various stability fixes.

Various performance improvements.

Online stability improvements.

Added a progress bar to main menu while installer is running.

Fixed an issue which could allow the user to overwrite their save file during streaming install while the game is booted.

Fix for missing English VUI command in multiplayer menu.

Some improvements to item pickups.

Fixed a reproducible issue where the player could get out of the world.

Fixed an issue where music wasn't present during the streaming install.

Fixed some mission scripting issues.

Fixed an issue which could cause some co-op players to not progress blueprint collection achievements correctly.

Fixed an issue where the UI was not updating properly.

Fixed an issue which caused glass textures to appear low-res.

Fixed an issue which could cause shadows to render incorrectly.

Fixed a texture issue with the Golden SledgeSaw weapon.

SmartGlass stability fix.
Related Tags