Valve quietly updates Steam, allows Big Picture Mode to work with VR
Valve updates Steam with something called SteamVR, virtual reality support in Big Picture Mode.

Published Wed, Jan 15 2014 12:33 AM CST
|
Updated Tue, Nov 3 2020 12:19 PM CST
Valve pushed an updated version of Steam into the warm hands of gamers across the world yesterday, but most don't realize that this is actually quite a milestone for the world of virtual reality, or VR.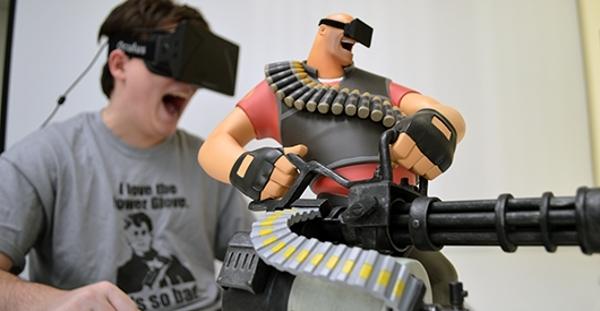 The latest version of Steam allows you to use a VR headset, such as the Oculus Rift, with Steam's Big Picture interface. Big Picture was originally made for the living room, but with a VR headset on, the interface has a curved screen which hovers in front of your viewpoint, where you can see all of it between games.
This is an interesting development, considering Steam Dev Days starts today. Steam Dev Days will see Valve embrace the world of VR, with rumors of the company unveiling its own VR headset. I don't think we'll see that, but more of a close embrace of all companies working on VR, such as Oculus VR. We should also see Oculus VR's Palmer Luckey on-hand at the event, but unfortunately, no press are invited to the event.
If you want to get SteamVR working for yourself, we have some steps below for you to follow:
Go to "Library", "Tools", and download SteamVR

Opt into SteamVR Beta. Make sure it's up-to-date

Set Steam to start in Big Picture mode.

Create a shortcut to Steam and add -vr to the launch options.

IMPORTANT: Set the Rift as an extended monitor and make sure it's the secondary.

Start Steam using your modified shortcut.
Related Tags