According to security researcher Jason Appelbaum, and German news magazine Der Spiegel, the NSA has the ability to spy on virtually every iPhone, and users' digital communication sent from said iPhone.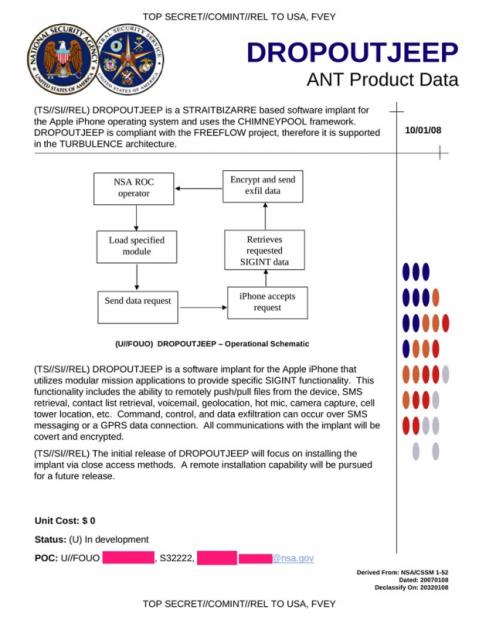 The NSA reportedly has a program called DROPOUTJEEP, which allows the US spy agency to intercept most things - including SMS messages, contact lists, the physical location of the iPhone (and its user) through cell phone data, and even the ability to access the iPhone's microphone, and camera. Leaked documents have helped put the picture together, with the NSA claiming a 100% success rate when it comes to getting spyware into iOS-based devices.
Then comes the scary part: that the NSA requires physical access to the device, which the US spy agency reportedly reroutes shipments of iPhone's purchased online, but it is also working on a remote version, which is even worse. Appelbaum says: "Either [the NSA] have a huge collection of exploits that work against Apple products, meaning they are hoarding information about critical systems that American companies produce, and sabotaging them, or Apple sabotaged it themselves."
He finishes with something quite scary: "Do you think Apple helped them with that? I hope Apple will clarify that."