CliffyB wants to make a first-person arena shooter for PC
Ex-Epic Games' CliffyB wants to make a new first-person arena shooter for... the PC!

Published Thu, Dec 12 2013 2:37 AM CST
|
Updated Tue, Nov 3 2020 12:19 PM CST
Fresh from his position at Epic Games, Cliff "CliffyB" Bleszinski, is wanting to make a new game: a first-person arena shooter for the PC. He told the world the news through a podcast known as Pointless, the podcast from former Attack of the Show host, Kevin Pereira.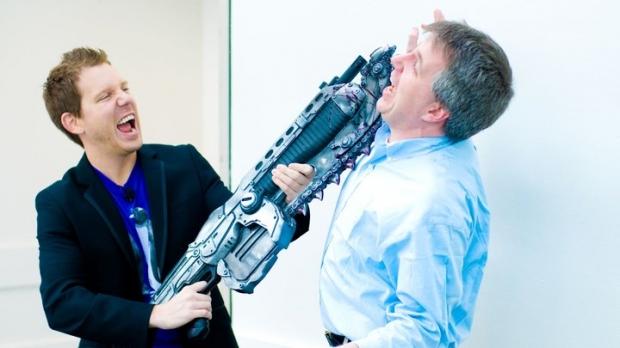 CliffyB told Pereira: "I have a slide deck, I have a pitch, I have concept art, I know pretty much what I want to do. It will be a PC experience that will hearken back to a certain type of game that we cut our teeth on, if you know what I'm saying." CliffyB explained the game as something that isn't like the first-person shooters we see today, adding: "a lot of these kids playing Call of Duty, I don't think they know what a proper arena shooter is."
What does the ex-Epic Games boss need to make it happen? He explains: "It would require a studio. But as much as I'm impressed with No Man's Sky, you know, that's four people. I don't want to work with the old guard, per se. I'll talk to them, have meetings. But the last thing I need is some mid-level marketing guy telling me that 'well, traditionally, this doesn't sell well, so we're concerned,' and all that. Because they're all rearward-looking, and it just drives me fucking batshit."
Related Tags