RumorTT: OCZ's ship beginning to sink, lays off 15-percent of staff
Rumors are beginning to surface that suggest that OCZ may be headed towards its end of life.
Published Tue, Nov 19 2013 11:39 AM CST
|
Updated Tue, Nov 3 2020 12:20 PM CST
Just two weeks ago we were reporting on OCZ's stock taking a nosedive to below $0.18 per share before rebounding back to the $0.70 level. The stock seemed to level off there, and some of us thought that the company may be able to pull itself out of the hole it fell into months ago. Unfortunately, that does not appear to be the case.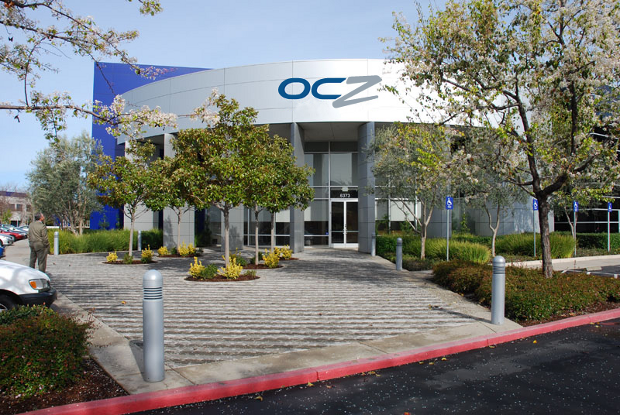 A new rumor has just came across my news desk unveiling that OCZ laid off 15-percent of its workforce last week. The rumor was not clear as to which divisions were the hardest hit, or if any high-salary employees were caught up in the layoffs. OCZ's stock is down more than $0.10 today since Friday when it closed at about $0.70 per share. Unlike the last nosedive, there are not rebounding spikes and if the pattern continues, OCZ could be back in the sub $0.20 per share range by Friday.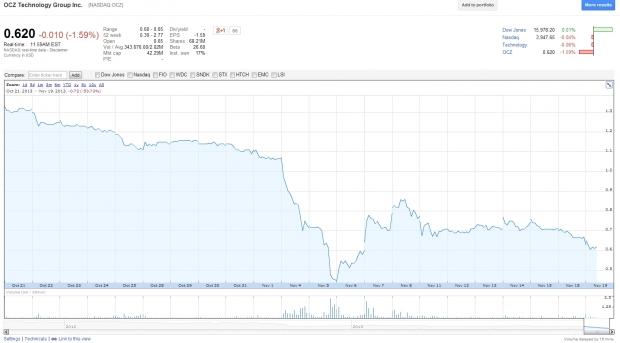 Related Tags