PS4-exclusive features for Diablo 3: Reaper of Souls
The PS4 version of Diablo 3: Reaper of Souls will have some very cool exclusive content.

Published Sun, Nov 10 2013 2:35 AM CST
|
Updated Tue, Nov 3 2020 12:20 PM CST
While the PS4 version of Diablo 3: Reaper of Souls will reportedly render everything at 1080p at the fluid 60 frames per second, it should also feature touchpad support and shorter load times. Polygon is reporting that one of the bigger features to the PS4 version will be something called "Avenger Kills."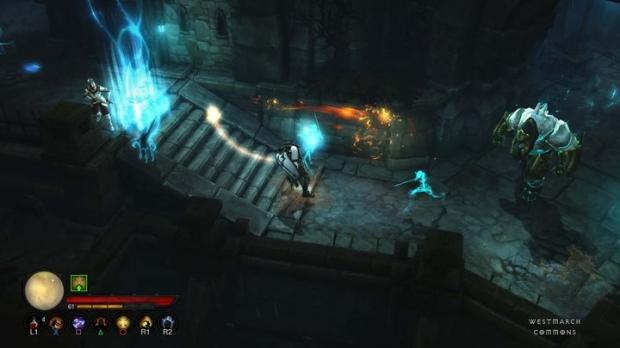 In the "Ultimate Evil" edition of Diablo 3: Reaper of Souls for the PS4, "Avenger Kills" will see a player die after being killed by a monster, that monster could level up and jump through a special portal. Once through the portal, the monster will target a player on your friends list. Once your friend comes online, that monster will appear during a special event, where the skies will darken and the player will receive a warning, such as "Matthew's Bane" - a special title - is hunting them. If this monster is successful in killing the player, it will level up once more, becoming the "Bane" of that character, and receiving a new target to kill.
There are other gameplay additions, which are built around a shared experience for the player, even if they're not all playing the game at the same time, like Avenger Kills, above. Senior Level Designer, Matthew Berger, has said: "I'm going to be running around, killing monsters and a Legendary will drop," he said, "and then - cue awesome sound, column of light - a box, a gift will pop off that Legendary. It's going to say 'Gift for Michael.' I'm going to pick it up and send it to you."
Related Tags