Google is pissed with the NSA, starts encrypting its traffic
Google begins encrypting its internal network, says 'F*** you' to the NSA.

Published Thu, Nov 7 2013 9:27 PM CST
|
Updated Tue, Nov 3 2020 12:20 PM CST
We all know that the NSA isn't trying to protect your privacy, nor is it even trying to spy in secret anymore now that NSA whistleblower Edward Snowden blew the lid on PRISM, and GCHQ. Well, it has forced Google to start encrypting its internal traffic, which should make the NSA's job even harder now.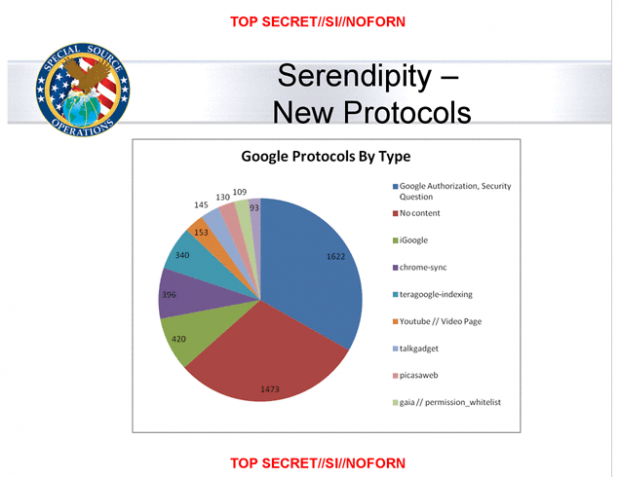 This will effect the NSA, as the US spy agency pulls in countless gigabytes of data per day, with up to one-third of this data coming from Google, well, until Google told the NSA to "F*** off." The news is rolling from the MUSCULAR program, which is a joint program between the NSA and GCHQ that cracks into the networks of Google and Yahoo's overseas datacenters, as we reported a few days ago now.
Even worse, the data that was grabbed, was given to President Obama during his daily intelligence briefing. The slides revealed that the NSA had become quite proficient with the internal workings of these networks, suggesting that the US spy agency either launched a significant reverse-engineering operation to look further into Google's and Yahoo's secrets, or it had gotten its hands on this information from people who work for the two search giants.
It doesn't matter which way you look at it, it is clear that the NSA has intimate knowledge of the inner workings of two massive American companies. It will be interesting to see - not that we'd ever find out as we're simply peasants to the NSA - if this actually effects the NSA and GCHQ's data mining projects.
Related Tags