It appears that the long saga of BlackBerry's demise is over and the end result is not a failed company, or a new handset OEM resulting from a buyout. Instead, BlackBerry has taken itself off of the market and has received a $1 billion investment from Fairfax Holdings, the company which failed to raise $4.7 billion to buy BlackBerry earlier this year.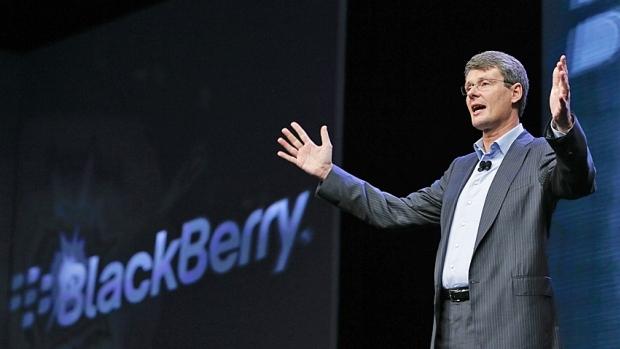 Along with this morning's announcement, BlackBerry said that its CEO, Thorsten Heins, will be stepping down after almost two years at the reigns. Heins will be replaced by Interim CEO, John S. Chen, who previously served as chairman and CEO of Sybase, Inc before it was acquired by another company in 2010. Todays announcements have done little to impress investors though as BlackBerry's stock is trading at $6.55 after a high of $8 last week.
"Today's announcement represents a significant vote of confidence in BlackBerry and its future by this group of preeminent, long-term investors," said Barbara Stymiest, Chair of BlackBerry's Board. "The BlackBerry Board conducted a thorough review of strategic alternatives and pursued the course of action that it concluded is in the best interests of BlackBerry and its constituents, including its shareholders. This financing provides an immediate cash injection on terms favorable to BlackBerry, enhancing our substantial cash position. Some of the most important customers in the world rely on BlackBerry and we are implementing the changes necessary to strengthen the company and ensure we remain a strong and innovative partner for their needs."