Over the years, Lenovo has given celebrity advisors honorary positions in the company and it appears that Ashton Kutcher is the company's latest honoree. A press release from the company this morning states that Kutcher will work with engineering teams around the world to develop and market the all new Yoga line of tablets.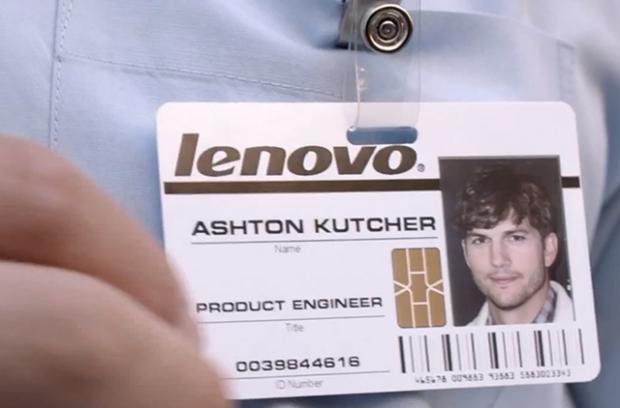 "This partnership with Lenovo brings together my love of technology and design that makes your life better. I can't wait to dig in and help Lenovo develop future mobile computing products, starting with the Yoga Tablet," said Ashton Kutcher. "Lenovo is all about innovation and strong leadership. Entrepreneurship is part of their DNA, and I couldn't ask for a better fit."
"Ashton Kutcher's authentic, creative appetite for technology and keen consumer insight combined with our innovation engine make this a very natural and powerful partnership," said David Roman, chief marketing officer, Lenovo. "This partnership goes beyond traditional bounds by deeply integrating him into our organization as a product engineer as we look at developing the next wave of products. As we continue to push into new PC Plus product areas and lead in multimode computing, Ashton will help us break new ground by challenging assumptions, bringing new perspective and contributing his technical expertise to Yoga Tablet and other devices."