This morning Pirate 3D announced that it would be opening pre-orders for its Buccaneer 3D printer beginning on November 1st 2013. This pre-order campaign launches a few months after the company successfully raised $1.4 million during a Kickstarter campaign that ran from late May and ended on June 29th.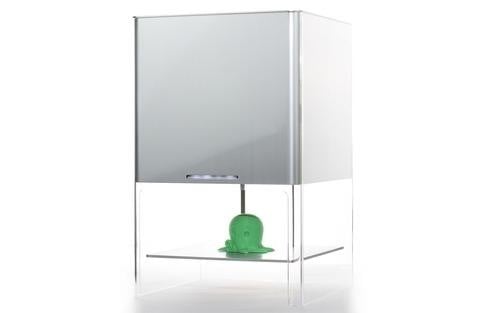 "This is the last chance to get your hands on the Buccaneer for US$497 before it hits the shelves. Our manufacturing capacity is limited, and we encourage people to subscribe to the waiting list on pirate3d.com to get their units faster," said Chief Executive Pirate (a.k.a. CEO) Roger Chang. "We were amazed by the enthusiastic support when we debuted the Buccaneer on Kickstarter. Our goal of US$100,000 was reached in less than 10 minutes. Our team has put a lot of engineering prowess into the Buccaneer to ensure its reliability and ease of use. Precision of all its mechanisms is simply impeccable. We couldn't be more excited about bringing The Buccaneer to the market,"
Pricing for the pre-ordered units will be set at $697 with discounts being offered for educational institutions, and large volume orders. The Buccaneer 3D printer is a fused filament, additive deposition style printer that can be operated wirelessly via a PC, Mac, smartphone or tablet. We should be receiving a unit in for review in the coming weeks, so stay tuned to TweakTown for all of your 3D Printing news!