Western Digital owned Virident Systems, has announced that it has pushed the capacity boundaries past their limits, and developed a new low-profile PCIe-based SSD that features 4.8TB of storage space. The new 4.8TB FlashMax Capacity card more than doubles the capacity of the current FlashMax II while still retaining all of the features that made the previous model such a success.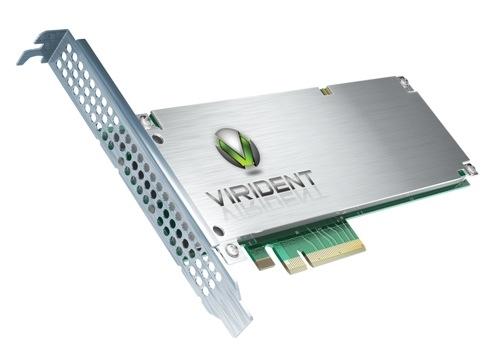 "Flash has firmly entrenched itself as the storage of choice for the increasingly demanding workloads being seen in the enterprise," said Jason Walker, senior network architect, IPFS Corporation. "However, until now the relatively limited capacity of PCIe flash cards has made it less efficient for capacity storage FlashMAX Capacity's 4.8TB of flash storage matches the capacity of a traditional HDD drive and doesn't require managing and integrating multiple tiers of storage. The combined capacity and performance Virident will provide is a big step forward for the storage industry, supporting the acceptance of, and move to, an all-silicon data center."
The 4.8TB FlasMAX Capacity model boast the same features as the FlashMAX II, and includes the same sustainable and predictable performance of its predecessor. Virident says the drive is compatible with the FlashMAX Connect Suite that allows users to extend the FlashMAX family of products with features such as Shared Storage Management and Data Management.The FlashMAX Capacity will arrive in the latter half of Q4 2013.
"Resistance is a common reaction to change, and that's where the storage industry is right now," said Ken Grohe, VP of WW customer operations, Virident. "There's still a level of resistance to flash because it's unfamiliar and its best use cases are not completely understood. The ability to make flash look and feel like a SAN is key to moving the industry forward, and Virident is dedicated to leading the flash platform transformation in the data center. The new capacity offered by FlashMAX Capacity, combined with the caching, sharing and HA of FlashMAX Connect, takes the industry one step closer to achieving the performance of flash with the advantages of an enterprise SAN."