Earlier this afternoon, Google announced that it has began rolling out a newly refreshed "new tabs page" that greatly speeds up searching from within the Chrome browser. The new tab page still features little windows to your most visited sites, but now features the Google search bar front and center.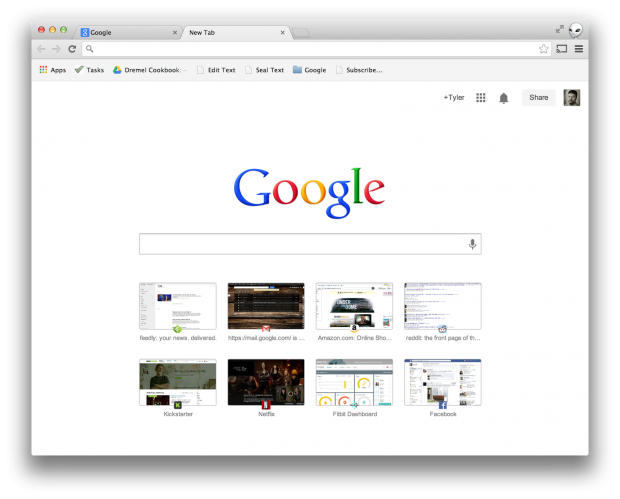 Google says that at the moment only those who use the "stable channel of Chrome" will have access to the new tab page, and those users must additionally have Google set as the default search engine. Google is not limiting this new tab page to just Google search, and has opened the API to allow any search engine to be integrated into the new tab page.
A statement on Google's Chrome blog said:
When you're searching for information, speed matters. We're always thinking about how to shave milliseconds from every search you do, throughout our products. Last year, we started testing a feature in Chrome to make searching from a new tab faster and simpler. If you use Chrome's Developer or Beta installs, you may have already seen this in action. Many thanks for your feedback, which has helped us continue to hone the look and feel, and improve average time from query to answer - meaning you can find what you're looking for even more quickly than before.