NSA has no issues sharing your personal data with Israel
Israel receives Americans' data from NSA, without the US spy agency sifting through it first.

Published Thu, Sep 12 2013 5:29 AM CDT
|
Updated Tue, Nov 3 2020 12:21 PM CST
On September 11 of all days, a new leak from Edward Snowden has appeared online thanks to The Guardian, which reports that the NSA shares raw intelligence data with Israel without sifting through it first.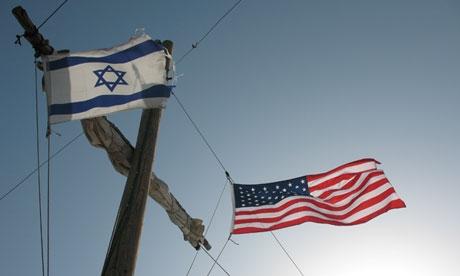 Snowden revealed the startling news, with an intelligence-sharing agreement detailed in a memorandum of understanding between the US spy agency and its Israel counterpart. This has unveiled that the NSA hands over intercepted communications that would contain American citizens' phone call records and e-mails (and most likely much, much more). The agreement between the spy agencies has no legally binding limits on the use of the data by the Israelis.
The deal was inked back in March 2009, with the agreement between the US and Israeli spy agencies "pertaining to the protection of US persons" repeatedly stressing the constitutional rights of Americans to privacy, as well as the need for Israeli intelligence staff to 'respect these rights.' The agreement saw the Israeli spy agency with "raw Sigint", which is signal intelligence.
The memorandum states: "Raw Sigint includes, but is not limited to, unevaluated and unminimized transcripts, gists, facsimiles, telex, voice and Digital Network Intelligence metadata and content." The agreement states that the information handed over to the Israeli spy agency would not be filtered by the NSA to remove US communications, with it stating that the "NSA routinely sends ISNU [the Israeli Sigint National Unit] minimized and unminimized raw collection."
You can read more on The Guardian's piece, here.
Related Tags