HDMI 2.0 has finally been officially announced, arriving at a perfect time to be baked inside of the 4K TVs flowing out of manufacturers' factories. HDMI Licensing took some time of out of its day to announce the new standard, which is quite powerful.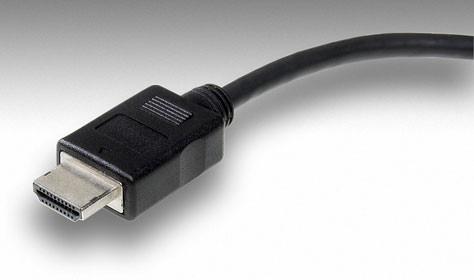 We'er looking at a bandwidth capacity of 18Gbps, which has enough room to squeeze 3840x1260 at 60fps, which is quite nice. HDMI 2.0 also has support for up to 32 audio channels, "dynamic auto lipsync" and additional CEC extensions. The connector itself remains unchanged, which means we should be all systems go for backwards compatibility.
The cables themselves also won't change, which is refreshing, with the HDMI Licensing group claiming that current high-speed Category 2 cables can handle the increased bandwidth.