Today, high-end PC case manufacturer Lian Li announced the release of the PC-A79 full-tower PC chassis to the North American market. The PC-A79 is an all aluminum chassis with a brushed exterior that provides ample cooling options while retaining the convenience of a removable motherboard tray. Lian Li says that the case is capable of supporting HPTX, E-ATX, XL-ATX, ATX, and Micro-ATX form-factor motherboards and has enough space to fit even the largest high-end video cards.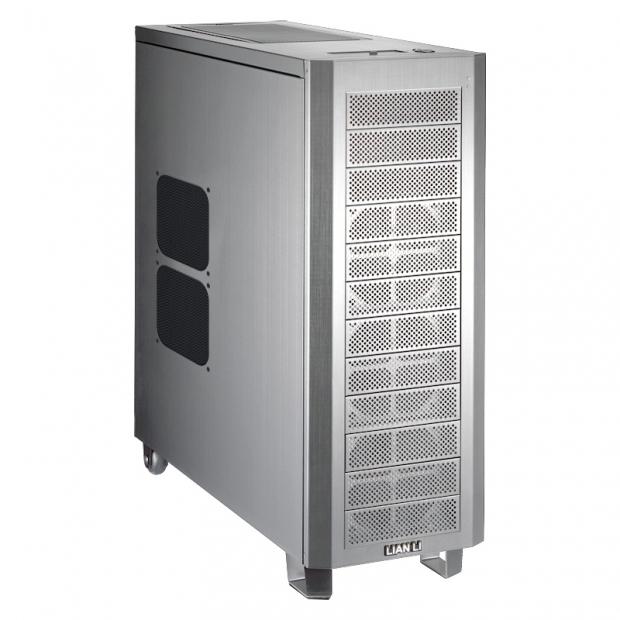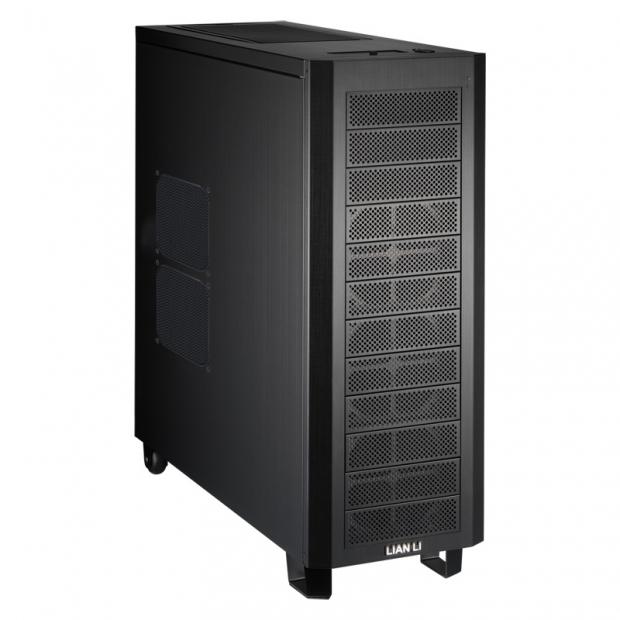 The A79 is capable of housing up to 11 hard drives, either in 3.5-inch or 2.5-inch form-factors. Nine of the drives are accommodated in the three removable drive cages in the front of the case, while two more can be placed on the bottom of the chassis using the of the two included mounting brackets. Additionally, a crafty modder could manage to mount another five to six 2.5-inch SSDs on the right side of the drive cage, which appears to be recessed the good half-inch.
Keeping things cool is a quite an easy task in the A79 as well. Each of the three drive cages up front have a dedicated fan that can be positioned at the front or rear of the drive cage. It also features a cool removable panel that allows the quick installation of a 240mm radiator, two 120mm fan locations on the removable left side panel, and a 120mm exhaust fan in the rear designed to suck out all of the hot air.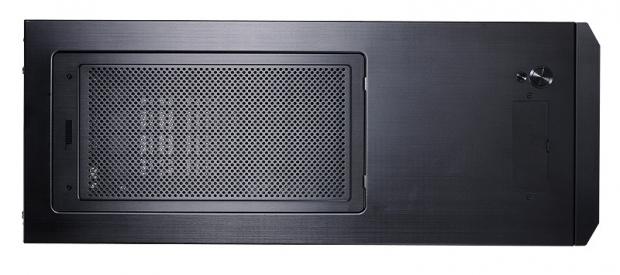 System work is made quite easy as well by the addition of a removable motherboard tray that features large cutouts for CPU cooler removal as well as rubber grommets for neat cable management. The case features an overall footprint of 9 inches wide by 24.3 inches tall by 23.4 inches deep. Finally, the case features four USB 3.0 ports, an eSATA port, and HD audio jacks set alongside a fashionable vandal proof power switch on the top of the case. The Lian Li PC-A79 will hit retail shelves in the beginning of September and will retail for $389.