Google has really been stepping up their game when it comes to what they capture using their Street View cameras. With recent treks to the top of Mount Fuji, the tallest building in the world, and even the Eiffel tower, the company has taken thousands of photos that were never used or were shots of behind-the-scenes activities.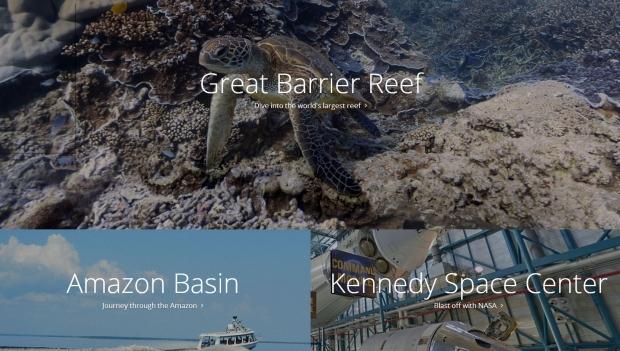 Instead of letting these images go to waste, Google has put together a behind-the-scenes site that offers a plethora of extra information about the shoots which include photos, videos, audio tours and actual accounts of how the imagery was gathered by those who put in the footwork.
"Our first two multimedia adventures enable you to experience the Canadian Arctic in Iqaluit, Canada, and the world's tallest building, the Burj Khalifa in Dubai, UAE," Street View program manager Deanna Yick says in a post introducing the new material. "We also invite you to enjoy photos and videos from our past journeys to the Grand Canyon, the base camp of Mount Everest, the Amazon Basin, the Great Barrier Reef and the NASA Kennedy Space Center - minus the extreme temperatures and long plane rides!"
To take a behind-the-scenes tour for yourself, click here and then click on the "Go behind the Views" icon in the top right corner. When you're done come back and let us know what you thought by leaving a comment below.