Flash Memory Summit 2013 - Today, Samsung introduced the world's first solid state drive based on its industry-leading 3-D V-NAND technology. The announcement came during the keynote speech at the 2013 Flash Memory Summit in Santa Clara, California. Samsung says that this new SSD is designed for use in enterprise servers and data centers.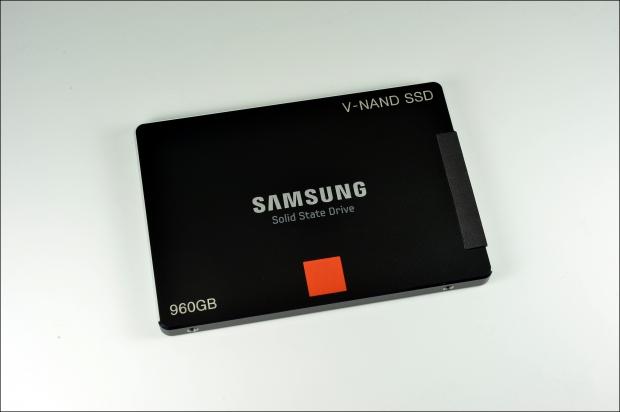 The new V-NAND SSD comes in two versions--a 960GB model and a smaller 480GB model--with the 960GB boasting the highest performance levels. Samsung says that it offers an increase in sequential and random write speeds of more than 20 percent by utilizing 64 dies of MLC 3-D V-NAND flash.
Samsung says that the V-NAND SSDs offer 35,000 program erase cycles and is available in a 2.5-inch form factor. Samsung's proprietary 3-D V-NAND technology achieves manufacturing productivity improvements over twice that of 20nm-class planar NAND flash by using cylinder-shaped 3D Charge Trap Flash cell structures and vertical interconnect process technology to link the 24 layers comprising the 3D cell array.
"By applying our 3D V-NAND - which has overcome the formidable hurdle of scaling beyond the 10-nanometer (nm) class*, Samsung is providing its global customers with high density and exceptional reliability, as well as an over 20 percent performance increase and an over 40 percent improvement in power consumption," said E.S. Jung, executive vice president, semiconductor R&D center at Samsung Electronics and a keynote speaker at the Flash Memory Summit. "As we pioneer a new era of memory technology, we will continue to introduce differentiated green memory products and solutions for the server, mobile and PC markets to help reduce energy waste and to create greater shared value in the enterprise and for consumers."