With all the recent revelations and allegations about the NSA and other foreign agencies been able to spy on you through backdoors in your computers and through the microphones on your smartphones, tablets, and other mobile devices, it should come as no surprise that your Smart TV may be spying on you as well.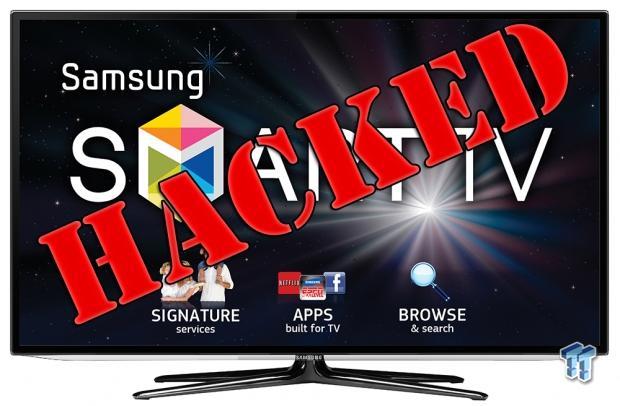 It's not pleasant all the stories are popping up at the same time, as this week the world's largest security conference known as Black Hat took place in Las Vegas, Nevada. Yesterday, two researchers named Aaron Grattafiori and Josh Yavor demonstrated several vulnerabilities found in the 2012 models of Samsung's Smart TV line. The demonstration took place as Black Hat was wrapping up and it showed how hackers could turn on the built-in camera, take control of social media apps, and access files that were stored on the television.
"Because the TV only has a single user," Grattafiori explained in an interview with Mashable, "any type of compromise into an application or into Smart Hub, which is the operating system--the smarts of the TV--has the same permission as every user, which is, you can do everything and anything."
The two researchers discovered these issues back in December 2012 while working for security firm iSEC. They said that they alerted Samsung back in January and the company has since patched these holes via three software updates and on future generation devices, however, TVs that have not downloaded the update still remain vulnerable.