Canada reaches for deep space with next-gen robotic arm
Canada develops a next-gen robotic space arm, will give them a hand in deep space.

Published Tue, Jul 30 2013 11:25 PM CDT
|
Updated Tue, Nov 3 2020 12:21 PM CST
Canada's Next-Generation Canadarm (NGC) have developed a new version of their robotic space arm that will help out with space exploration. The program itself is designed to support missions in both low-Earth orbit, and deep space.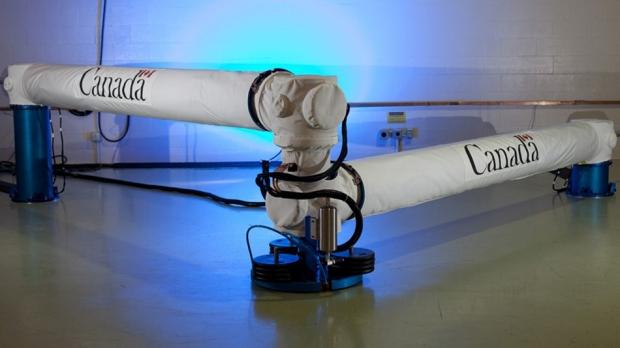 The next-gen robotic arm will be used for jobs from repairing communications satellites to helping out on manned missions to the moon, asteroids, Mars, and other vast parts of the universe. Alain Ouellet, the Director of Space Exploration Development at the Canadian Space Agency (CSA) said:
"With the retirement of the space shuttle, a new generation of crewed space exploration vehicles will soon become available. However, these new vehicles are much smaller in size compared to the space shuttle, and therefore there is a need to adapt the robotic arm technology developed for the shuttle and the International Space Station."
Apart from former Space Station Commander Chris Hadfield, Canada's second most important contribution to spaceflight in the recent years has been their robotic Canadarms. The first iteration was a 50-foot (15 meters) arm that attached to NASA's space shuttle, and blasted into space in 1981. Up until the last shuttle flight two years ago, the arm was used to move loads from the shuttle orbiters to the space station.
The new NGC system features two manipulators, one larger one that measures 50 feet, and the smaller one that is just 8.5 feet. The longer arm is the same length as the Canadarm, but is both lighter and more compact, according to officials. The new arm is designed to be attached to future spacecraft, including smaller crafts, which is thanks to a new telescopic boom capability with a three-to-one packing ratio.
When packed, it is great for storage, but extends three times its length after being unfolded. When folded up, it takes up less than 177 cubic feet of space, which is about the same as a minivan.
Related Tags