When Google first announced plans to shut down its popular Google Reader service, the web was set ablaze with millions of users scrambling to find a new RSS reader to call home. Amidst all of the hustle and bustle, three big names arose out of the noise and offered up awesome solutions to this new found problem.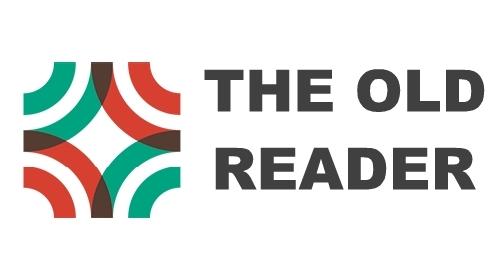 Digg announced that it would begin building an RSS reader, while RSS reader veteran Feedly welcomed Google refugees with open arms. Finally, The Old Reader started to get major attention as it kept things simple and truly felt like the old Google Reader we were all about to lose. Unfortunately, it appears that the developers behind The Old Reader were flooded by the massive influx of users and as a result, were overwhelmed by the issues that come along with running a project used by millions of people daily.
Today, the developers behind The Old Reader announced that they will be closing all public access to the site in two weeks and will only be allowing a select number of users access to the private site. Currently, new user registration has been disabled and the site is not accepting any more new user accounts at all. Current users have two weeks to export their feed's OPML file that can be used to migrate to another service. I have posted the full release from the developers below.
Since we launched first public version almost a year ago up until March 2013 we have been working on The Old Reader in "normal" mode. In March things became "nightmare", but we kept working hard and got things done. First, we were out of evenings, then out of weekends and holidays, and then The Old Reader was the only thing left besides our jobs. Last week difficulty level was changed to "hell" in every possible aspect we could imagine, we have been sleep deprived for 10 days and this impacts us way too much. We have to look back.

The truth is, during last 5 months we have had no work life balance at all. The "life" variable was out of equation: you can limit hours, make up rules on time management, but this isn't going to work if you're running a project for hundreds of thousands of people. Let me tell you why: it tears us to bits if something is not working right, and we are doing everything we can to fix that. We can't ignore an error message, a broken RAID array, or unanswered email. I personally spent my own first wedding anniversary fixing the migration last Sunday. Talk about "laid back" attitude now. And I won't even start describing enormous sentimental attachment to The Old Reader that we have.

We would really like to switch the difficulty level back to "normal". Not to be dreaded of a vacation. Do something else besides The Old Reader. Stop neglecting ourselves. Think of other projects. Get less distant from families and loved ones. The last part it's the worst: when you are with your family, you can't fall out of dialogues, nodding, smiling and responding something irrelevant while thinking of refactoring the backend, checking Graphite dashboard, glancing onto a Skype chat and replying on Twitter. You really need to be there, you need to be completely involved. We want to have this experience again.
So where is this all headed? It appears that the developers would like to sell The Old Reader to anyone interested in buying them out. In a final statement they said, "If anyone is interested in acquiring The Old Reader and making it better, we are very open and accepting proposals at hello@theoldreader.com." So while Digg still continues to work out the kinks and business model of the Digg Reader, I am left with suggesting you import your feed into Feedly (Source #3). All of the staff here at TweakTown utilize Feedly on a daily basis and I can not say enough good things about it. It truly is the perfect RSS reader in my opinion.