One of the best artificial intelligence systems is about as smart as an average 4-year-old child
One of the most advanced AI systems in the world is as smart as a 4-year-old child.

Published Tue, Jul 16 2013 9:31 PM CDT
|
Updated Tue, Nov 3 2020 12:21 PM CST
A team of artificial and natural knowledge researchers from the University of Illinois at Chicago have IQ-tested one of the most advanced artificial intelligence systems in the world to see how smart it is.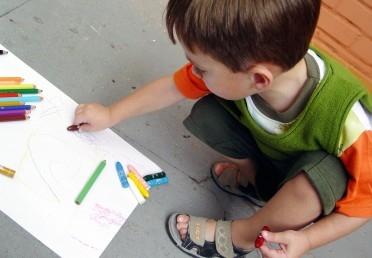 The results? It is about as smart as the average four-year-old child. The UIC team will report their findings in detail at the US Artificial Intelligence Conference in Bellevue, Washington, tomorrow. The UIC team put an artificial intelligence system developed at MIT called 'ConceptNet4' through the verbal parts of the Weschsler Preschool and Primary Scale of Intelligence Test, which is a standard IQ assessment for young children.
They found that ConceptNet4 had the IQ of a four-year-old child, but unlike most children, the machine's scores were quite uneven throughout most of the test. Robert Sloan, Professor and head of Computer Science at UIC and lead author of the study said: "If a child had scores that varied this much, it might be a symptom that something was wrong."
Where did ConceptNet4 fail? It was the 'why' questions. On the various vocabulary and tests of its ability to recognize similarities, the AI did quite well, but when it came to the more human elements - the 'why' questions and answers - it stumbled compared to the average four-year-old child. You can read more on this at the source.
Related Tags