Today, Google released a complete refresh of its Google Maps for Android app. The company says that the new app brings forth an entirely new mapping experience that makes exploring the world and getting to the places that matter to you a lot faster and easier.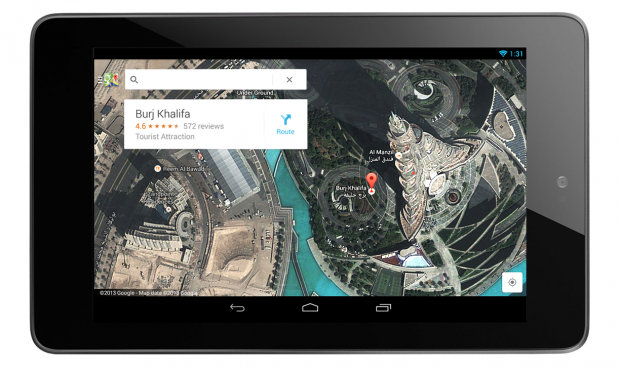 Google says that the new Google maps for mobile builds on the design that was released last year for iPhone and improves on it with new search and navigation features. Additionally, this is the very first dedicated Google Maps for Android tablets and iPads.
The new app brings forth an explore feature that the company says is a fast and easy way to visually browse and discover new places without even typing. Users must simply tap the search box and you'll see cards that show great places to eat, drink, sleep, and shop.
Google says that the enhancements made to navigation will bring in current traffic condition notifications as well as alert you to incidents and problems on the road ahead. Additionally while en route, Google will alert you if a better route becomes available and will reroute your navigation to aid you in getting to your destination faster.
Additionally, the new app has been designed with tablet functionality in mind. The company says that it has increased resolutions and refined scrolling to be much more fluid, smooth, and fun. Google has a full write up over on their blog about the new app and it lists many more features. Check it out yourself by heading over to Source #1.