This morning, I posted a report that seemed to confirm the existence of the Nokia Lumia 1020, a 41-megapixel PureView Windows Phone 8 device. The report showed off images taken by a Microsoft exec who posted them on his Twitter account. This afternoon, we are seeing even more leaks come in about the future king of the camera phone.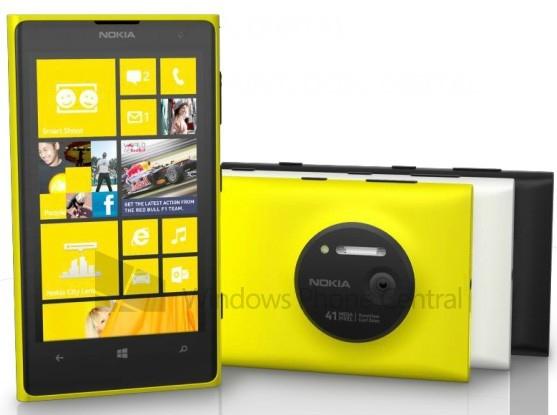 It appears that Nokia will be releasing the Lumia 1020 PureView in a trio of colors including a vibrant yellow, white, and black. My original guess of a Xenon flash seem to be confirmed as well as speculation about built-in optical image stabilization. Website WPCenteral is confirming specifications including 2GB of RAM, 32GB of internal storage and no SD card slot. Also present is an FM radio, Near Field Communication, Wireless Charging and Windows Phone 8 version 8.0.10322.71.
WPCenetral is also reporting that the phone will take images at 32MP and 5MP at the same time at 16:9. The 5MP image is oversampled and drops 7 pixels into each pixel of the 5MP image, thus creating a "Super Pixel." The phone is said to capture a 38MP image in 4:3 mode as well. As we learned earlier, it will feature an f/2.2 aperture and Zeiss glass. If these newly released specs are true, this just may be the most bad ass camera phone ever released.