This morning, book retailing giant Barnes & Noble announced that they have decided to stop manufacturing their own line of tablet devices in favor of outsourcing production to a third-party company. This move comes at a time when Barnes & Noble is experiencing massive losses in its Nook division thanks to heavy competition from rival Amazon.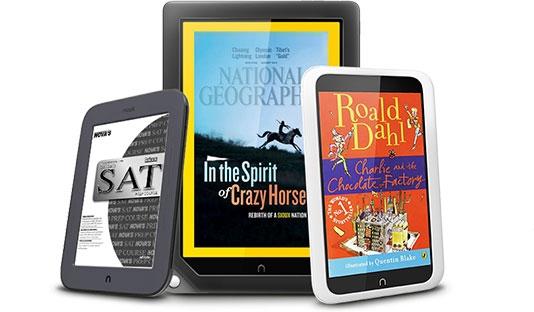 The news of the decision came via the company's fourth-quarter 2013 earnings report. Barnes & Noble said that it will now divert attention away from the hardware strategy of its Nook line and will instead focus on digital media and app sales. The company has not yet released who it is partnering with to produce the Nook hardware, but many industry insiders suspect some sort of partnership with Microsoft to be in the works.
An excerpt from the earnings report reads:
The company plans to significantly reduce losses in the NOOK segment by limiting risks associated with manufacturing. Going forward, the company intends to continue to design eReading devices and reading platforms, while creating a partnership model for manufacturing in the competitive color tablet market. Thus, the widely popular lines of Simple Touch and Glowlight products will continue to be developed in house, and the company's tablet line will be co-branded with yet to be announced third party manufacturers of consumer electronics products. At the same time, the company intends to continue to build its digital catalog, adding thousands of eBooks every week, and launching new NOOK Apps.