Earlier this year, Valve announced a new rewards system that awards you virtual trading cards based on the games you play, with additional cards being obtained through trading with friends. That service is set to launch just two days from now on the 26th and the company has just teased that "an event we think everyone can be excited about," will also begin on the 26th.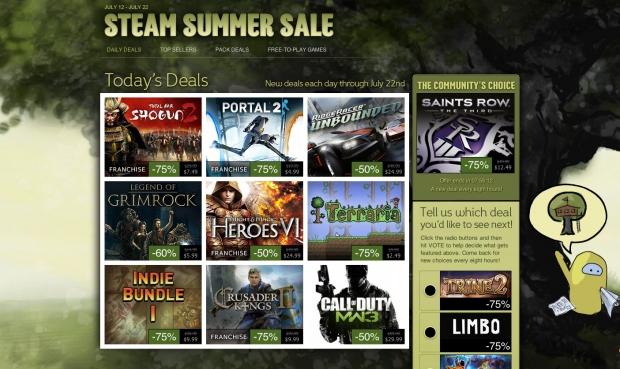 Chances are that this "event" will be the highly anticipated Steam Summer Sale, which begins every year around this time. In the event that you are new to PC gaming, the Steam Summer Sale is a week's long sale in which Steam puts top titles on sale for as much as 70% off with different games being added every day.
While almost everyone looks forward to the Summer Sale, I usually get pretty nervous when it arrives. Last year I bought a total of 13 games and spent roughly $100 total. Of those 13 games I think I have installed and played maybe 6, and with so many great titles out right now, I am sure I will buy many more this year.