Solar panels will be much cheaper by 2017, would cost around 36c per watt
Solar power to become a true, viable form of energy in 2017 as costs will be as low as 36c per watt.

Published Mon, Jun 24 2013 8:24 AM CDT
|
Updated Tue, Nov 3 2020 12:22 PM CST
It looks like adoption rates of solar power are about to get much better, with the cost of photovoltaic solar panels expected to drop to around 36c per watt by 2017, according to new research by cleantech market research firm, GTM Research.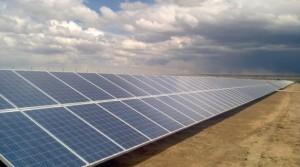 Solar panels are currently backed up by natural gas and other types of power plants on the electricity grid... but with solar panels costing just $0.36 per watt, this would make it a good idea to install many more solar panels to back each other up instead of relying on another, older, Earth- and human-harming way of generating power.
At 36c per watt, 1000W of solar power is only going to cost you $360. With these costs arriving by 2017, we're not far from a far brighter (pun intended) future. Read more on this at the source.
Related Tags