For about a year now Facebook users have been adding useless hash tags to the end of their post. I am sure I speak for many when I say this was probably the most annoying trend to ever hit the social network. Unfortunately we're about to see an onslaught of hashtags as Facebook has just enabled them to function similar to the way Twitter utilizes them.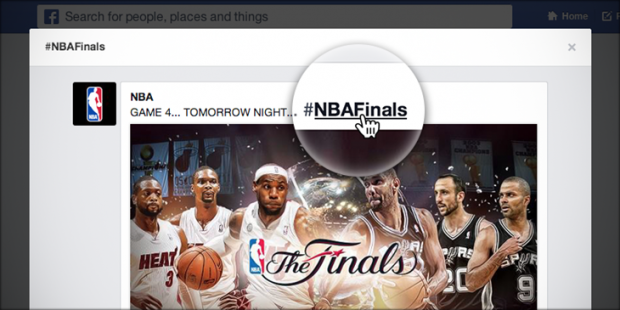 Facebook says that starting today hashtags will be clickable on the social networking service that will function similarly to other services like Instagram, Twitter, Tumblr and Pinterest. When clicking on a hashtag, you will see a feed pop-up of what other people are saying about that event, or topic.
Facebook says that now you can:
Search for a specific hashtag from your search bar. For example, #NBAFinals.

Click on hashtags that originate on other services, such as Instagram.

Compose posts directly from the hashtag feed and search results.
Facebook says that as always you believe control the audience for your post, including those with hashtags and that privacy settings can be adjusted in the normal fashion. They went on to say that hashtags are just the first step to help people more easily discover what others are saying about a specific topic and participate in public conversations. The company will continue to roll out more features in the coming weeks including training hashtags as well as deeper insights.