Computex Taipei 2013 - Walking around for a solid third day we continue to find ourselves bumping into cool things we missed in the past few days. Hanging around the ASRock stand for a while this afternoon and being a general nuisance to the overclockers Chris decided to make sure we did something a little more useful with our time.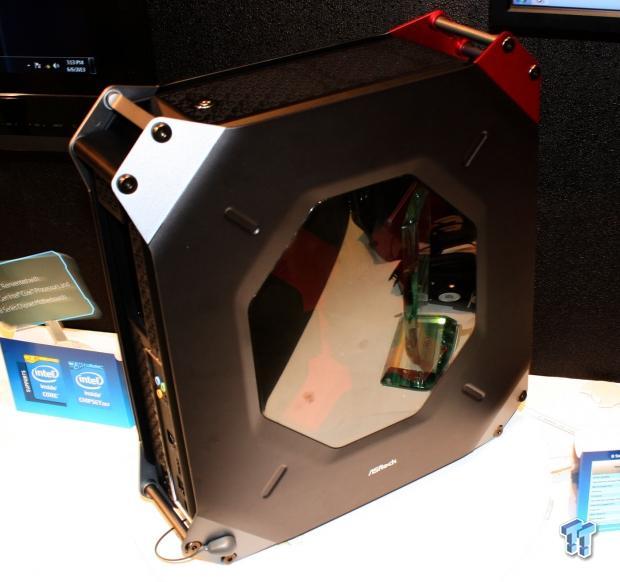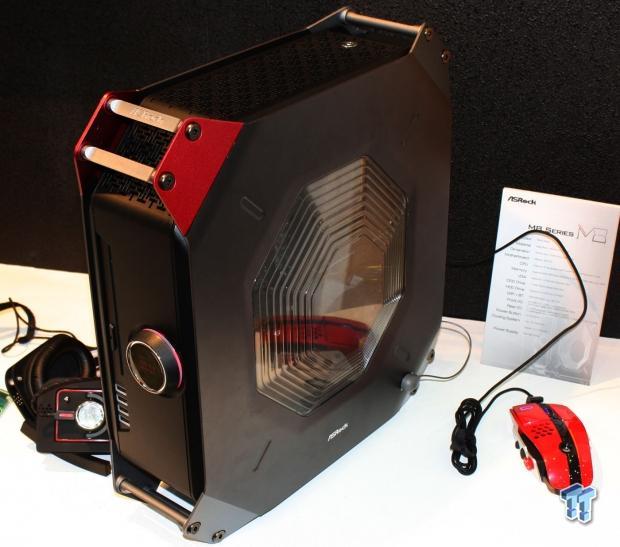 He took me over to the new ASRock M8 Series barebone system which looks fantastic. Designed by the BMW Designworks USA team they've put together a great looking chassis that comes in red and black. The sides of the case are magnetic and come out very easily making access to the main area good.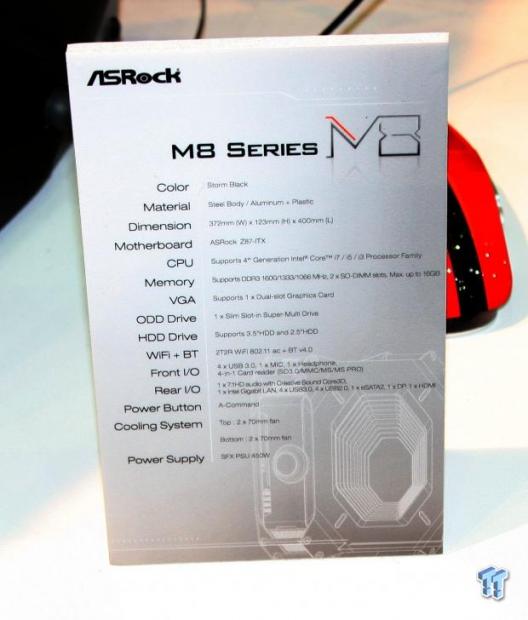 Inside you'll find the new Haswell based Z87-ITX motherboard from ASRock along with a SFX 450W PSU. Being a barebone means that the rest of the system will have to be filled out with CPU, RAM, Video Card, Storage and the other normal bits and pieces. Video Card support is also very strong thanks to a riser card included making cards as large as the GTX 780 an option.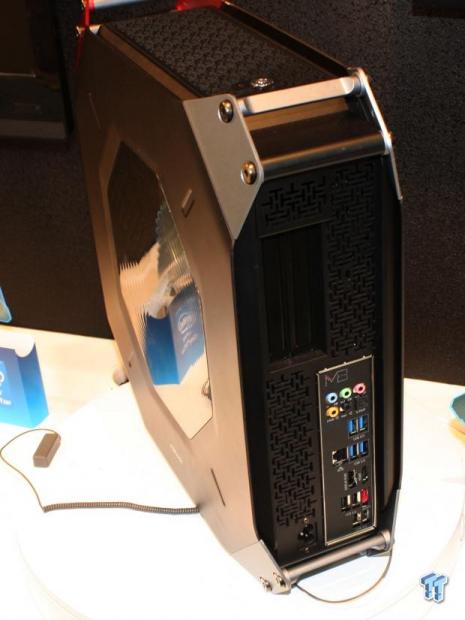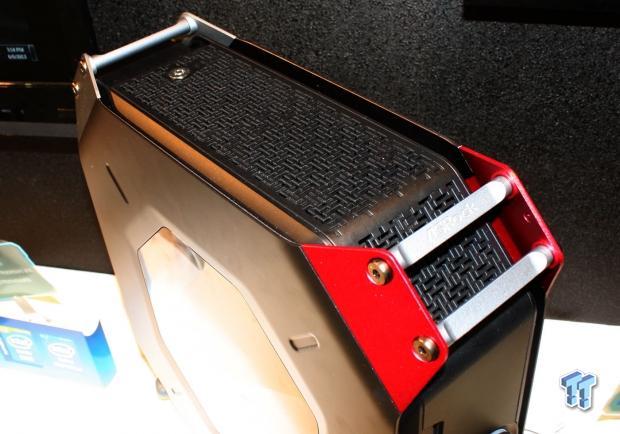 Finally the last piece that grabbed our attention is the front which offers a really cool screen and dial. Here you're able to go throw a number of options to display different pieces of information, everything from the time and date to CPU and Network usage.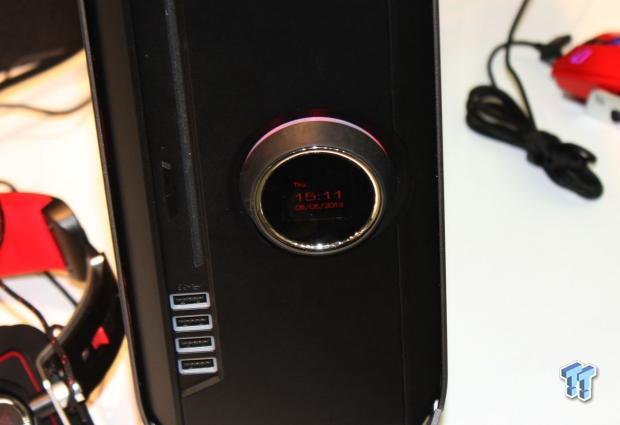 ASRock expect the new M8 to hit next month and should come in at a price point of $499.