Computex Taipei 2013 - Earlier on today we stopped by the WD booth here at Computex where we saw some amazing new slim hard drives, but we also spotted the Steiger Dynamics LEET Core chassis. This is the case that is the case category winner of TweakTown's Best of Computex 2013 awards.
Hit play on the embedded video above to get a close-up look at its awesomeness. Basically I'll mention it's made out of a full block of aluminum and machined with perfectly even sides and edges.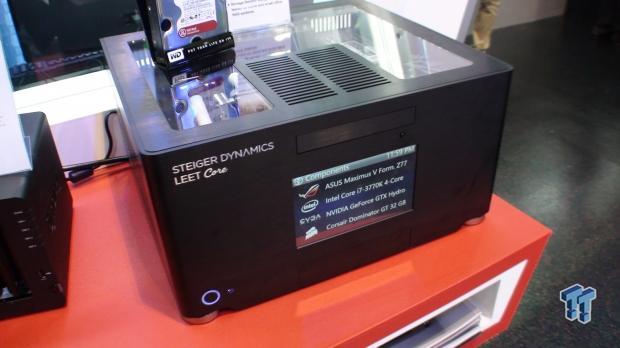 The workmanship is just amazing and it also looks really impressive as well, hence the reason for taking away our case award at the show this year. Start saving though, this is not a cheap case.