Mozilla, the developers behind Firefox, are planning a major design overhaul for the popular web browser. The changes will appear in Firefox 25 which is slated to arrive in October. Those who wish to preview the changes are in luck as Mozilla has set up a special Nightly UX channel for Firefox 25. (Source #2)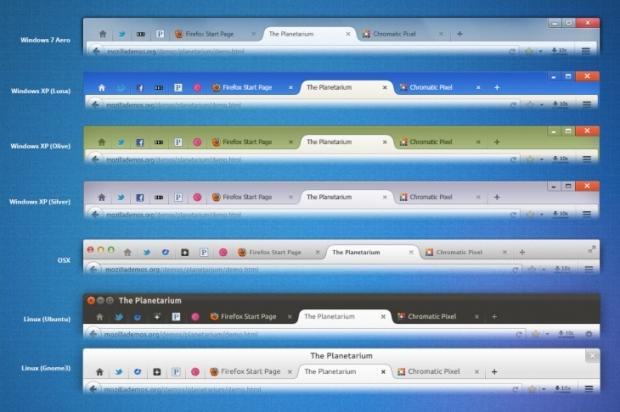 For those of you who just want to know the differences, keep reading. The new look is awfully similar to the current user interface for Google's Chrome browser. The tabs have been rounded over, and Firefox is ditched the top left settings drop-down in favor of a more Chrome-like menu icon at the right hand side of the URL bar which is affectionately known as the "hot dog icon."
Other features include:
Curved tabs.

Remove tab affordance from background tabs.

Separate Bookmark Star from location bar and merge with Bookmarks Menu item.

Updated Panel Based Application Menu and Customization Mode.

Windows (All): Draw entire window frame including Caption Buttons.

Windows XP: Custom window frame style for all default themes.
Additional changes to the browser include updating in-content user interface styles, refining all aspects of the existing UI, as well as several bug fixes. Firefox warned developers that they should plan for a minimalistic toolbar UI and that the API to add toolbar buttons will be very different.