Crysis 3: The Lost Island multiplayer DLC coming June 4
Crysis 3 multiplayer DLC coming on June 4, takes you out of the Liberty Dome and onto an island.
Published Thu, May 30 2013 6:03 PM CDT
|
Updated Tue, Nov 3 2020 12:22 PM CST
Crysis 3 is getting its first DLC pack in the form of The Lost Island, a new multiplayer DLC pack that brings four new maps, two new gameplay modes, and an unspecified number of new weapons. The DLC will be available for the PLayStation 3, Xbox 360, and PC on June 4 for just $14.99, or 1,200 Microsoft Points, if you use Xbox.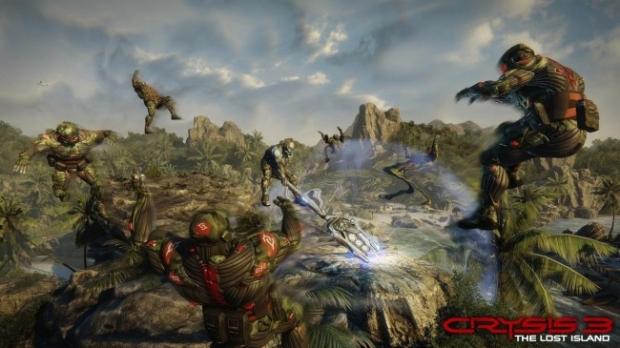 Crytek CEO Cevat Yerli:
The gameplay in the Crysis series has always been deeply connected to the unique environments in which the action takes place. By transporting players out of the Liberty Dome and into the Lost Island setting, we're not only returning to Crysis' spiritual roots, but also introducing fresh ways to play that provide Crysis 3 fans with genuinely game-changing new tactical options, game modes and weapons.
Details are still a bit slim, but we should find out more on June 4 when the DLC actually launches. It's worth noting that this multiplayer DLC actually has a story line to it. A mysterious alien presence has been detected on the island and you're there to destroy it. This story line likely ties in with the two new game modes.
Related Tags