Man flies drone over neighbor's property, appears to have been spying in 3rd-story window
Man flies drone over neighbor's property, refused to stop until police were called.
Published Tue, May 14 2013 5:06 AM CDT
|
Updated Tue, Nov 3 2020 12:23 PM CST
It's often said that laws can't keep up with modern technology. Interestingly enough, this phrase has been used a lot lately in conjunction with drones, specifically in regards to whether or not they should be allowed to fly over US soil. The US government apparently isn't the only interested group in using drones.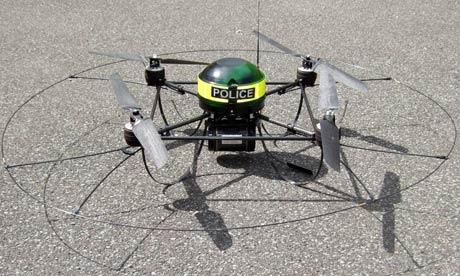 A resident in Seattle, WA tells CHS:
This afternoon, a stranger set an aerial drone into flight over my yard and beside my house near Miller Playfield. I initially mistook its noisy buzzing for a weed-whacker on this warm spring day. After several minutes, I looked out my third-story window to see a drone hovering a few feet away. My husband went to talk to the man on the sidewalk outside our home who was operating the drone with a remote control, to ask him to not fly his drone near our home. The man insisted that it is legal for him to fly an aerial drone over our yard and adjacent to our windows. He noted that the drone has a camera, which transmits images he viewed through a set of glasses. He purported to be doing "research". We are extremely concerned, as he could very easily be a criminal who plans to break into our house or a peeping-tom.
This issue brings with it various legal questions. For instance, the Supreme Court ruled in 1946 that "the air is a public highway." But just how low does this public highway extend? Would a person be able to put a camera on a pole and get away with the same thing? And what about using a drone to spy in a person's window?
We're sure these questions will be answered soon enough as more people will likely try this stunt after reading about it.
Related Tags