At least one Google Glass Explorer Edition owner has been doing some digging. Jay Lee, a hacker who got his hands on a pair of Google Glass, managed to connect Glass up to Google's ADB software and dig through the debug data to find out what operating system and hardware was powering the wearable device.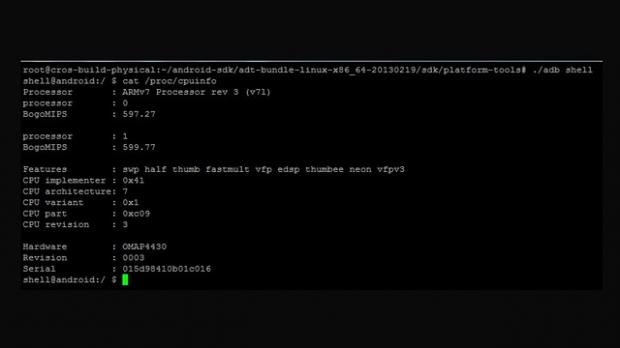 According to the ADB printout, Google Glass Explorer Editions are running Android 4.0.4 Ice Cream Sandwich. They are powered by an OMAP 4430 CPU, which is a dual-core in the same family as the processor used in the Galaxy Nexus smartphone. The ADB printout returned that the system has 682MB of RAM, though Lee believes it's more likely 1GB with some reserved for hardware.
We'll surely be getting more information as Glass gets into the hands of more developers and hackers. Until then, feel free to dig through the information Lee has posted on a Google Drive.