The HTC One could be facing another delay, at least in the Netherlands. Nokia has been granted a preliminary injunction against HTC over the latter's use of high-amplitude mics in their latest flagship device. As you can see in the picture below, both the Lumia 720 and HTC One use the same dual-membrane components.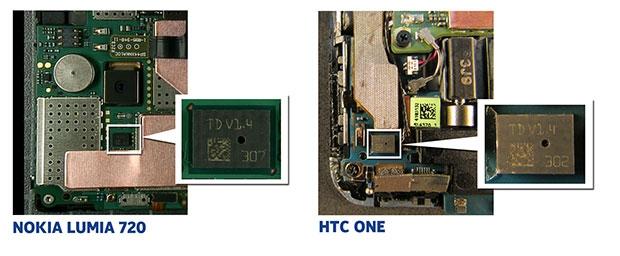 HTC is disappointed in the decision. We are considering whether it will have any impact on our business and we will explore alternative solutions immediately.
Nokia asserts that the supplier of the Lumia 720 part was supposed to be manufacturing the part exclusively for Nokia: "[the] microphone components [were] invented by and manufactured exclusively for Nokia."
This could be bad news for HTC. The One has already faced delays due to component shortages and could again be facing delays. This device is the--pardon the pun--one that HTC needs to turn their floundering company around.