This morning rumors of two new NVIDIA GeForce Titan GPU's have made their way to our ears. Website 3DCeter.org is reporting that NVIDIA is planning to launch two revisions of its flagship Titan GPU, the Titan LE and Titan II.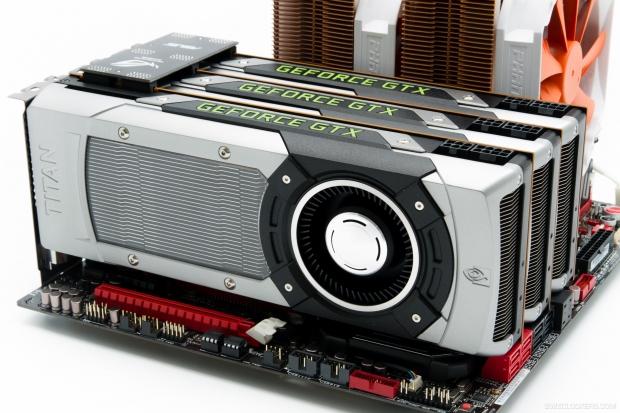 The new models will bring the Titan lineup to three different units that all share the same GK110 processor with the Titan LE being a slightly underclocked model, that uses marginal chips that didn't make the grade for full-fledged Titan performance. The LE will feature 2,495 CUDA cores across 208 texture mapping units, 5GB of GDDR5, and a peak power consumption rate of 190W, according to the leak.
The GTX Titan II is an upgraded model to the now famous GTX Titan and unlocks more of the GK110's power than the stock Titan. The Titan II name is said to change to Titan Ultra on launch and will feature 2,880 CUDA cores across 256 texture mapping units. Clock speed is boosted to 950MHz with RAM staying the same as the stock Titan at 6GB.
NVIDIA did not have any comments on the rumors.