Raspberry Pi numbers are in - 40k units being made per week, Sony have made their 500,000th Pi
Raspberry Pi numbers are in - 40k units per week, 500,00th Pi rolls off the Sony production line in the UK.

Published Mon, Apr 15 2013 1:33 AM CDT
|
Updated Tue, Nov 3 2020 12:23 PM CST
Raspberry Pi production did start off in China, but it has slowly started crawling into the UK since September. One of the Raspberry Pi Foundation's distributors, Premier Farnell/Element14, makes 100% of their Pis in the Welsh Sony factory in Pencoed, where the Pis are built under license.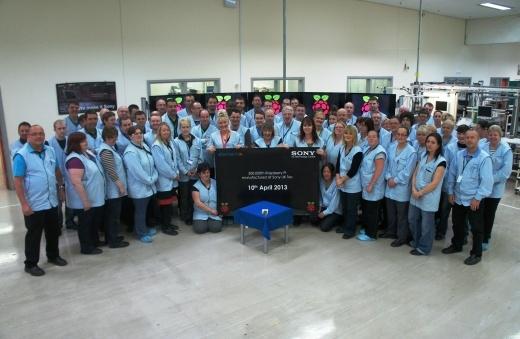 Sony have been making Pis since September, but have now had their 500,000th Pi roll off their production lines. Another great stat, is that nearly 40,000 Pis are being made in Pencoed every week, with this number set to expand even more. Even at these 'small' numbers, the Foundation are having a hard time keeping up with demand across the world. Gerald Kelly, the GM of Sony's Pencoed plant, said:
In June we scheduled 204 units per week. By July that had climbed to 10,000 units per week - this month we will achieve 38,000 output per week, and this is just the beginning! The future is about higher volumes, a second generation Pi [Liz interjects: don't get your hopes up, folks; Gerald's talking about rev3 of the original Pi, which we're preparing at the moment] and accessories such as a camera board. Current total forecast for Pi products indicate that 1,000,000 output will be achieved sometime in July this year.
Related Tags