The local arm of Disney has announced the multi-tiered home video release of 2012 CG animated flick Wreck-It Ralph for the 24th April, available on DVD, Blu-ray double play (with DVD) and 3D release featuring the 3D and 2D versions on two discs, along with a DVD.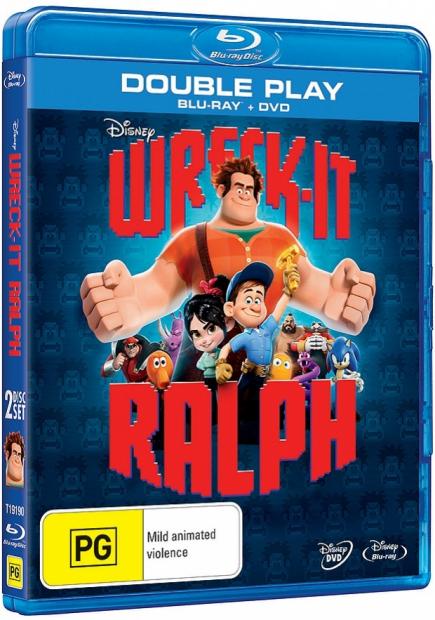 Wreck-It Ralph, utilizing the voices of John C. Reilly and Sarah Silverman was released to both critical and financial acclaim and features cameos from video gaming history's most beloved characters such as Sonic The Hedgehog, Bowser, Zangief and Q*bert.
Both Blu-ray releases feature a number of worthwhile additional features, such as behind the scenes featurettes, faux video game commercials, and the Disney short Paperman which appeared before the theatrical release. On the 3D release, the short is also featured in 3D.
In the coming weeks, we'll take a closer look at the Blu-ray, but for now you can read our review of the theatrical release here and watch the trailer below.