ConfirmedTT: Austin, TX getting Google Fiber, roll out date unknown at this time
Confirmed: Google bringing 1Gbps Fiber Internet connection to Austin, Texas.
Published Mon, Apr 8 2013 3:02 PM CDT
|
Updated Tue, Nov 3 2020 12:23 PM CST
It has been confirmed that Austin, Texas will be getting the elusive Google Fiber. Austin, TX will be just the second city to get access to Google's super-fast 1Gbps fiber internet connection and TV service. Kansas City, Kansas and Missouri is the other city to have access to Google's fiber ISP.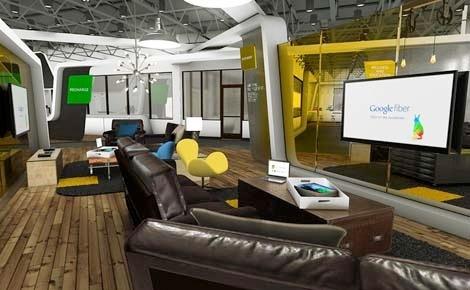 Gig.U congratulates Google and the City of Austin for their initiative to bring a world-leading network to one of the world's great research university communities. This effort will pay enormous dividends for the country, as it will help develop the human capital America needs to lead a global economy that increasingly creates value with big data and big bandwidth. The Austin project, as well as the recent response to the North Carolina Next Generation Network project demonstrates that university communities are increasingly recognized as attractive partners for next generation network deployments because of the innovative spirit and demand profiles of their residents. We look forward to watching and learning from the exciting growth and innovation to come from the Google Fiber projects, and accelerating such efforts in Gig.U communities throughout the country.
It's probably not enough to draw most people to move to Austin, but it could certainly help the start-up scene. Austin, Texas is already home to the South by Southwest conference and start-ups wouldn't have to travel if they were already based in Austin.
Details are still slim, but we will collect them as they come in. We should know more tomorrow when Google and the City of Austin make their joint press conference.
Related Tags