Last month I reported that digital comic book startup comiXology would be offering the entire Marvel first edition catalog for free to users of its app. Unfortunately that is where the good news began and ended.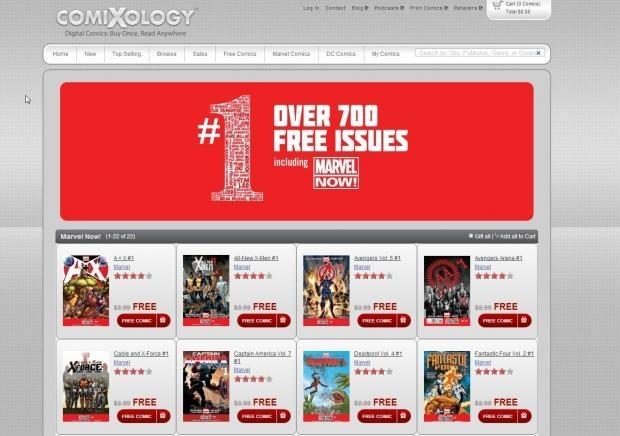 Just minutes after going live, the site was inundated with overwhelming traffic and their servers began to melt down. The site was unreachable for several days even after the download links were taken down. This lead to the CEO sending a mass email to members stating that they would get their free downloads, but for the time being, the company had to upgrade the network.
I was one of those subscribers, I tried to download several comics and failed to do so every time. This morning I received an email from comiXology that said they will begin delivering on their promise of free first editions beginning this Thursday. It appears that the process will be rolled out to members in phases and will only be accessible via a custom link that will be emailed to you.
The official email stated:
Since you asked for updates about the Marvel #1 promotion, we wanted to let you know that we have been working hard to make things right, and now...*drumroll please*...you are among the first to know how to get your hands on them. Because you already have a comiXology account, no further action is needed at this time, and you'll be the first in line.

On Thursday, April 11th, we will begin sending out invites with your personalized link to access over 700 FREE Marvel #1 issues, so be on the lookout for your email! Please add noreply@comixology.com to your address book so things don't get caught in your junk mail. Once you receive your Marvel #1 invite, you will have 48 hours to choose your FREE Marvel #1 issues! You can only access this page by using your comiXology username and password.