Fujifilm has just shown off two new cameras that will be added to its FinePix lineup in later this spring. One is aimed at the adventurer who finds themselves in or around water, while the other is more geared towards the higher end point and shoot market.
The funky looking FinePix XP200 is encased in a protective housing that makes it waterproof up to a depth of 50 feet, and has the added bonus of making it impact resistant. A 16MP CMOS sensor with a 28-140mm lens gives the camera an effective zoom length of 5X. The Wi-Fi equipped XP200 is capable of full HD video and 10 frames per second of continuous shooting.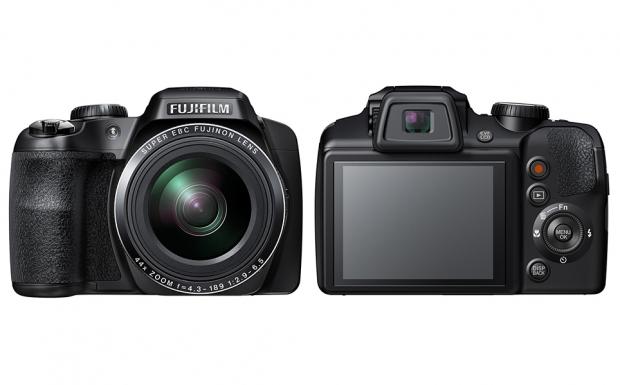 A 16MP BSI CMOS sensor is at the core of the FinePix S8400W and offers a huge 24-1,056mm lens which equates to 44x zoom. An aperture of f/2.9 - 6.5 combined with an ISO range up to 12,800 ensures that you are always gathering as much light as possible for the best images possible. The S8400W is capable of HD video at 60FPS at 1080i and super slow motion capture at 480FPS.
The S8400W features Wi-Fi connectivity, macro mode with a focusing distance of just 0.39-inches, and an auto focus system that is capable of sharpening things up in less than 1/3 of a second. Both camera's will go on sale in May with the S8400W being priced at $350 and then XP200 coming in at a mere $300.