Sapphire releases the HD 7950 Mac Edition, high-end graphics for Apple's Mac Pro desktops
Apple Mac Pro's get an injection of GPU speed with Sapphire's new HD 7950 Mac Edition GPU.

Published Tue, Mar 19 2013 3:38 AM CDT
|
Updated Tue, Nov 3 2020 12:24 PM CST
There have been rumblings about this for a few weeks now, but Sapphire have just announced the release of their new HD 7950 Mac Edition graphics card. From the model alone, you can tell this is destined for an Apple machine, more specifically, their Mac Pro series of desktop PCs.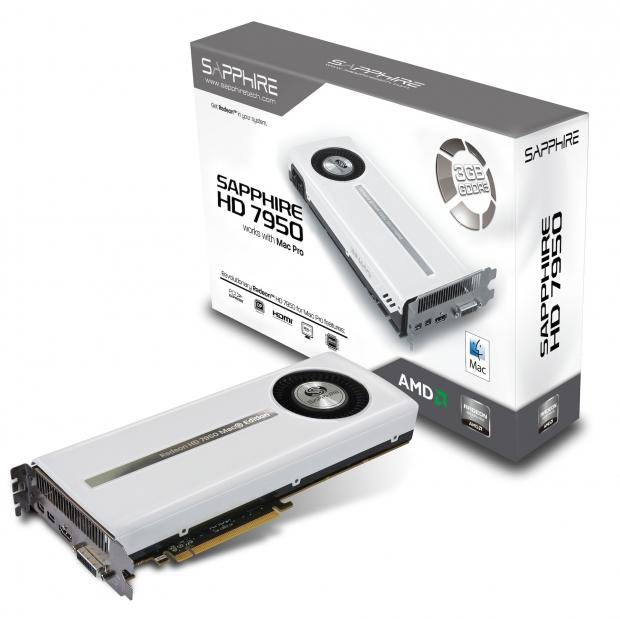 Sapphire's HD 7950 Mac Edition comes with 3GB of GDDR5 memory, and works on the PC too thanks to its dual firmware support through a simple dual BIOS switch. The HD 7950 Mac Edition GPU is compatible with Apple Mac Pro late-2010 and up models, as long as there is an available PCI-Express x16 slot. Two six-pin PCIe power connections are required, which come in the box.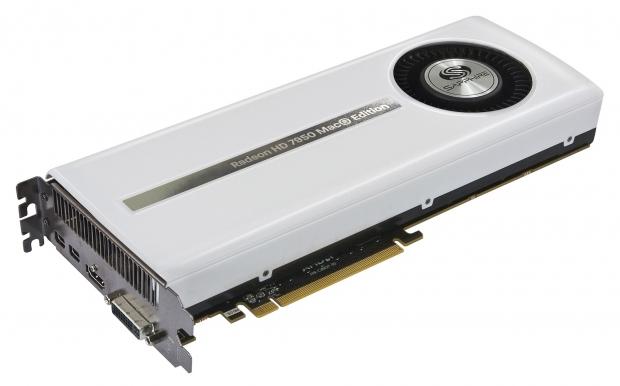 AMD brings along their powerful Graphics Core Next (GCN) architecture, which gives the Mac a number of technologies to play with. These include de-blocking, de-noising, automatic de-interlacing, Mosquito noise reduction and edge enhancement as well as advanced image quality enhancement technology, such as adaptive anti-aliasing and 16x angle independent anisotropic texture filtering.
As for graphics horsepower in games, there's a huge improvement in that department - up to 200% faster than competing graphics cards (an NVIDIA GeForce 8800GT is what Sapphire are comparing to - a commonly used GPU in Mac Pro's).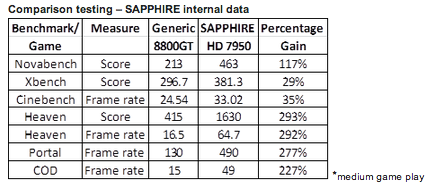 Related Tags