Samsung's Galaxy S IV has been making major news all morning across the web, and as with such things, people are beginning to notice things that may allude to an upcoming new device. Engadget came across an interesting little tidbit of information while browsing the Galaxy S IV microsite.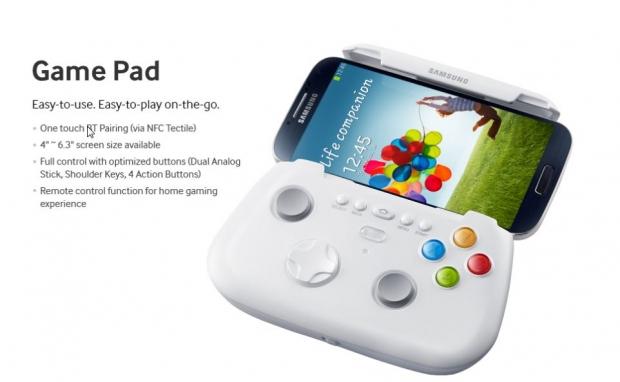 One of the official accessories for the upcoming Galaxy S IV is a game pad that features a sliding clamp that secures the phone to the game pad. That's pretty awesome by itself, but what others failed to take notice of is the mention that it supports up to a 6.3-inch device.
Call me crazy, but I do not think that Samsung would include support for a larger device than it's flagship phone unless it were planning on releasing a device in the future that featured a 6-inch class screen. There are rumors that the next Galaxy Note phone would feature a screen in the 6-inch range. What do you think? Is this Samsung's way of leaking information about an upcoming device, or is it just a number on a screen that we should not worry about?