Earlier today we attended a Thecus press announcement in Taipei where the company introduced its two newest NAS devices, the N2520 and N4520.
The N2520 is the baby of the two products and is a two-bay unit that notably is the world's first NAS unit to use Intel's Atom SoC. It also is very conservative when it comes to power consumption only drawing a claimed 9-watts and idle and just 14-watts when loaded. It's also claimed to be ultra-quiet at just 20dB - at that level, you will not hear the device operating, so it's essential silent. We also liked the fact that the N2520 includes a tool-less design for installing the two 3.5-inch or 2.5-inch HDDs / SSDs.
Thecus is also rounding out the features list with 5 minute complete installation, Quick NAS accessibility, easy connection through DDNS, HDMI output for multimedia playback and the inclusion of the auto flashback photo gallery in the new Thecus Intelligent NAS software application for Windows and Mac.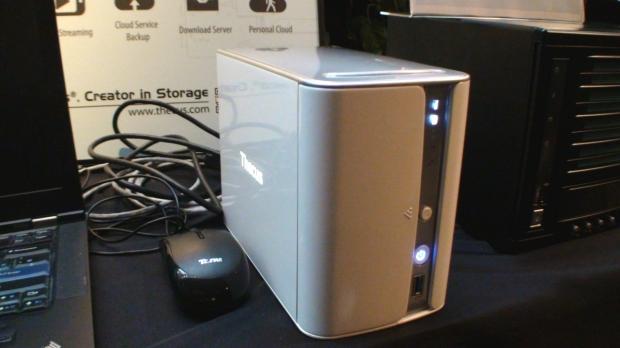 The N4520 is the larger four-bay unit and has a more classic Thecus NAS appearance that we've seen over the years. On the outside it looks completely different to the N2520, but on the inside things are quite similar. It includes all of the features that the N2520 includes such as the use of the next-generation Intel Atom CE media processor CE5315, more RAID options such as RAID 0, 1, 5, 6, 10 and JBOD. Both NAS units also come installed with ThecusOS 6, the latest web-based control panel.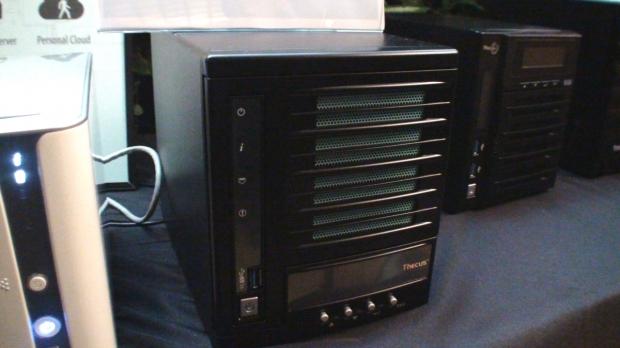 In addition to the two new NAS devices, Thecus was also proud to introduce Intelligent NAS. This is a software application for both Windows and Mac that includes a nice, stylish and easy to use interface for users to interact with their NAS. It includes quite a nifty feature on the starting page called auto flashback photo gallery. It essentially takes you down memory lane showing you photos you have stored on the NAS from various times in the past.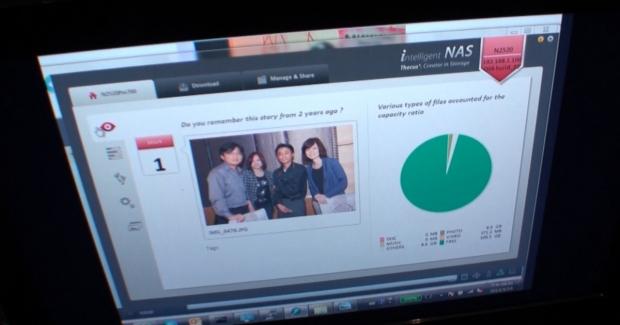 This software was introduced to allow less experienced computer users to enjoy their NAS more. This software along with the two new NAS units are expected to go on sale between the start of April (N2520) and mid-April (N4520) and cost $299 USD and $499 respectively.
Thanks to Mike, Thomas and everyone else from Thecus for putting on a nice event. We've already been told to expect review samples of these two new units soon, so stay tuned for reviews on TweakTown in the following weeks.