EA shut down several SimCity servers for maintenance
EA applying patches to SimCity servers to help with connectivity issues.
Published Wed, Mar 6 2013 5:20 PM CST
|
Updated Wed, Mar 10 2021 1:19 PM CST
For those looking to play on some of EA's SimCity servers, you might have found yourself out of luck earlier today. EA was forced to shut down Oceanic 1, NA East 1, and NA East 2 to apply patches that will hopefully fix connection and load issues that users have experienced since SimCity's launch yesterday.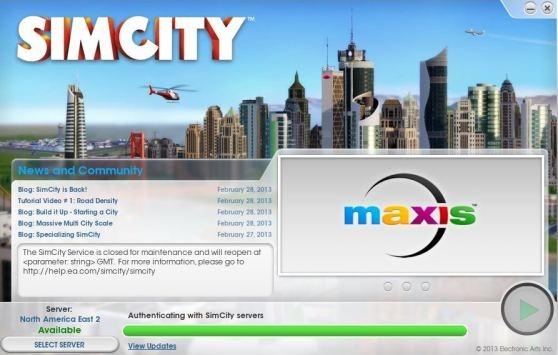 The process started at 11:40a.m. PST for NA East 1 and NA East 2. At 12:14p.m., EA said they had powered on four new servers to meet demand. Ten minutes later, they brought Oceanic 1 back online for players to use. At 1:55p.m., EA turned NA East 2 back on for gamers. At the time of writing, NA East 1 is still offline for maintenance.
EA added at 2:18p.m. PST that they were applying the patches to EU West 1 and EU West 2. This likely means these servers are offline, though I can not confirm this as I don't have SimCity. You can keep an eye on EA's progress on their status post.
Related Tags